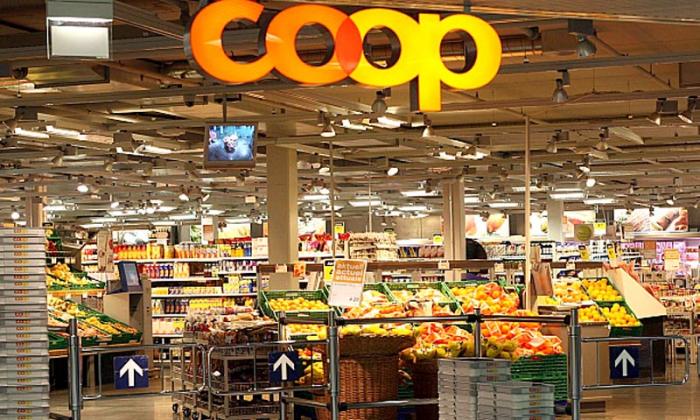 Coop is the second largest retailer in Switzerland after Migros
Over 60 percent of shoppers off-load products as they check out. So it would be a good idea to make the checkout lanes much narrower. Compared to Migros of Turkey and Tesco of the UK, Swiss customers have much more space during checkout.
Music with a rhythm that's much slower than the average heartbeat makes you spend more. Classical music encourages more expensive purchases. Coop always uses an upbeat playlist, which automatically makes the customers shop faster and misses the chance of having them spend more time and money in the store.
The mist that's sprayed on your fruits and veggies may make them look fresh, but it can make them rot faster (which is also very profitable for the retailer).
In most of the stores, Coop doesn't take advantage of this, whereas many Turkish retailers use automated spray systems.
The great invention –shopping cart– was designed in the late 1930s to help customers make larger purchases more easily. Coop uses coin-operated locking mechanisms to encourage shoppers to return the carts to the correct location after use, but most of the customers are not willing or just lazy to pay that small deposit; therefore instead prefer a little shopping basket.
In supermarkets, high margin departments like floral and fresh baked goods should be placed near the front door, so you encounter them when your cart is empty and your spirits are high. Also their smell activates your salivary glands, making you more likely to purchase on impulse. Coop's bread sections are almost always hidden somewhere at the back of the store.
Turkish supermarkets like to hide dairy products and other essentials on the back wall, forcing you to go through the whole store to reach them. Coop, on the other hand, places them just after the vegetable-fruit station.
Free sample stations and other displays slow you down while exposing you to new products. I never saw Coop using this simple trick.
Elegancy of the store decoration and cleanliness make customers feel more luxurious and rich; thus spend more. Coops are inelegant, also the shopping baskets are dirty (terrible first impression). Visit one of the Macro or Migros stores in Turkey, and you will understand what I mean by that.